Category.

Web, System

Business.

Medical

Server.

PHP, MYSQL

Client.

IE, Chrome, Safari
Build integrated web system for sales, marketing, management, education department.
GSK, Value First & Digital Smart
The business intranet we designed with GSK Korea has a goal that reinforce
efficiency of work especially on the waste from divorced communication between department.
Since all employees in gsk worked with their own iPad,
UI/UX was also designed compatible all devices.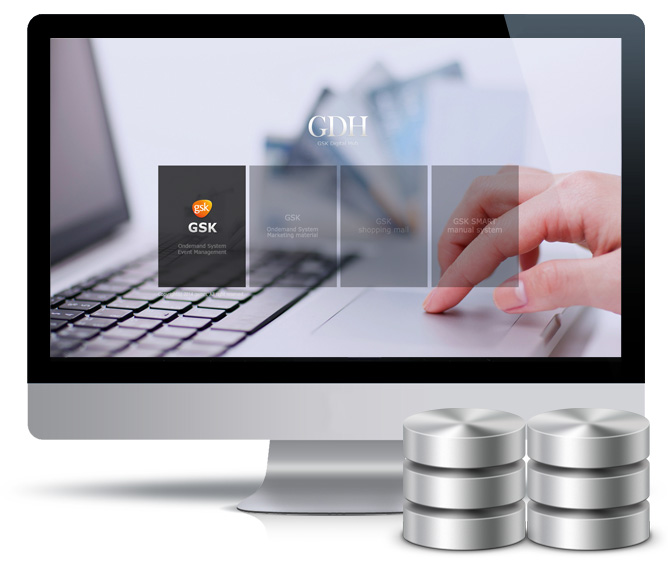 System Composition
· Event management for sales dept.
· Venue search program for sales dept.
· Spot monitoring program for management dept.
· Ondemand Procurement system
· Exclusive shopping mall for GSK employees
· Smart manual and evaluating system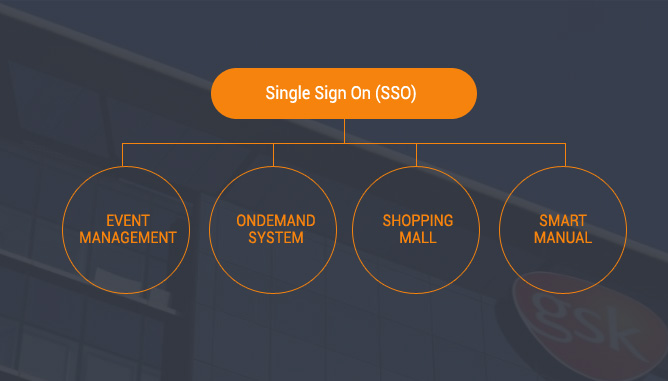 Venue search program
Sales team members usually check a venue for meeting like cafe, seminar room, restaurant, etc.
Venue search program show all appropriate places in affiliated on the map,
so they can make quick decision on where to have a meeting even on the move.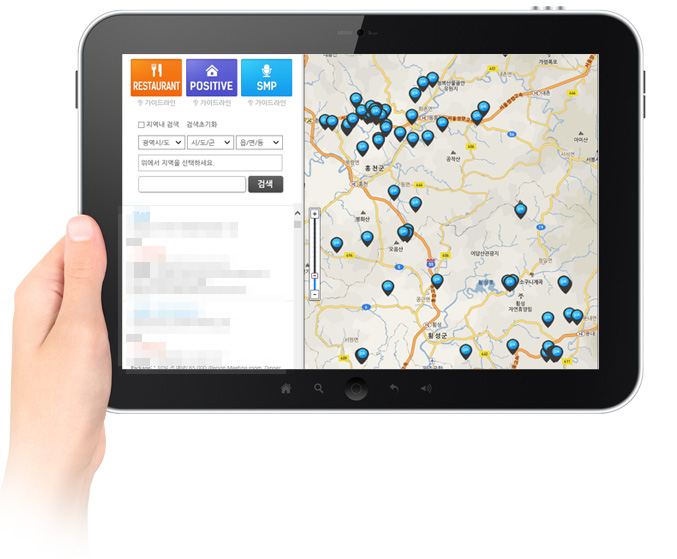 Event management program
All the event as seminar, conferences are registered on this event board.
Concerned department check their schedule as event management system alert the guide.
Manaagement dept. and directors can inquiry the statistics report of event.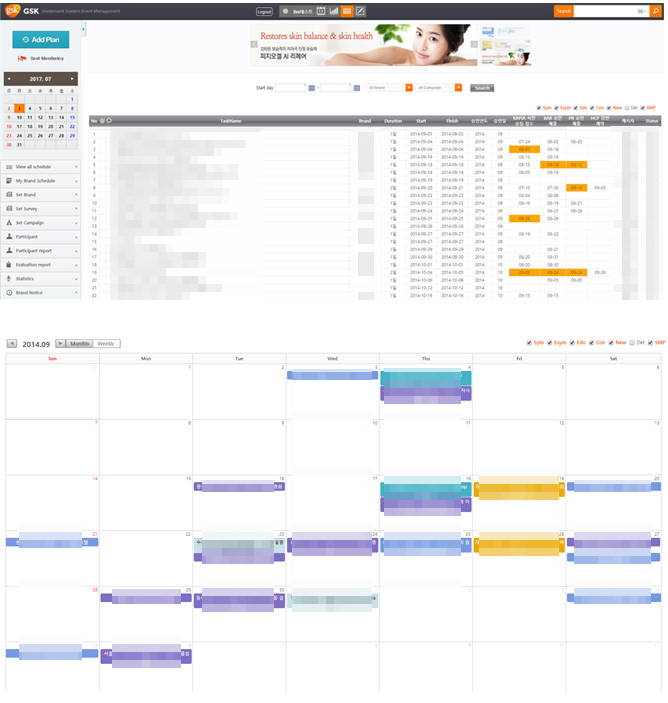 G-Smart
G-Smart is a digital manual and evaluating program for sales dept.
It shows graphic guide which salespersons should keep when they meet the customers.
The Achivement and improvement is evalutated in score by quater.