WEB-BASED system construction for efficient work
Developing and supplying business-oriented programs required for companies based on WEB
Beyond simple add-ons program, we design and develop interfaces from the view point of the system integration in order to organically interoperate with existing systems.
By means of pursuing Agile development methodology in fast and flexible, we have reduced the need for unnecessary documentation and processes while investing most of our resources in the product quality to achieve close to 100% customer satisfaction.
System Services Area
Business Support System
Trends
- Sales/Quotation management
- Ordering/Inventory management
- Distribution/Logistics/SCM
- Contract/Documentation management
- Customer/Consultation/VOC
- Business monitoring
- Education/Performance Management
- T&A (time & attendance)/Payroll Management
- EIS / Statistics / Reporting
- Electronic signature
- Big Data Analysis
- Chatbot
- Sensor
- Non-ActiveX
Front-end
Back-end
- UI / UX Renewal
- Enhanced web accessibility, cross-browsing
- Remove ActiveX
- System enhancement
- Business logic, query modification
- Slow query tuning
| Dispatch of personnel | SI·SM |
| --- | --- |
| - We send idle manpower to projects such as government and finance that require resident development. | - Our manpower will perform other system integration construction and maintenance projects. |
System construction process
01.Prototype

Design core processes and develop prototypes, then we will be to identify them mutually.

02.Development

We will construct the screen based on the service design and then develops the functions, finally performs basic QA.

03.Complement

We will perform in-depth QA and supplementary revision through the closed beta testing.

04.Stabilization

Open beta testing or monitoring after opening of software and development support to stabilize the system.
Webco Service's strong points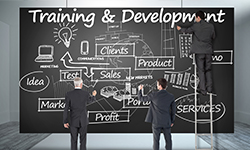 - Pursuing of Agile development methodology in fast and flexible
- Realizing customer satisfaction by investing most resources in actual development
- Excellent problem solving ability based on accumulated experience
- Reliable, free repairing defects and maintenance policy