We will become your IT Team and manage it enthusiastically
We will support 24 hours to ensure smooth operation of your web services.
Please try to experience fast and accurate our maintenance services.
Webco Maintenance Features
Maintenance Classification
Webco maintenance is contracted and performed by a man-day or a man-month.
We will input enough manpower into the site as desired after estimate appropriate manpower for a project to maintain each system, and will be contracted by one year.
※ What is man-day?
One man-day refers to the workload (the number of people for the work) for one day, and one man-day is eight hours (the basis of business hours).
To help your understanding, we provide the chart of the appropriate number of people for the work according to frequency of business occurrence.
(Actual maintenance quotation are calculated by considering the frequency of work, workload, system size, SLA, etc. with overall.)
Frequency of work occurrence
3%
10%
25%
50%
80%
Almost none
Sometimes
Often
Frequently
Very often
System type
General corporate website
Shopping mall, clinic website
Internet news, public websites
Unit business system, development at the same time
Integrated business system, ERP, resident maintenance
Scope of Maintenance
Screen Editing
Screen correction, error correction
Screen modification, function improvement
Edit and add screens, enhance and add features
Edit and add screens, enhance and add features
Monthly man-day
0.5 md
2.0 md
5.0 md
13.0 md
20.0 md
Free maintenance policy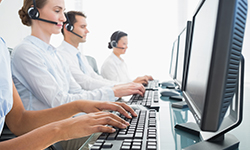 - Support for maintenance assistance for one year free of charge when constructing web service
- Data / DB backup and recovery (on request)
- System failure, emergency check and priority action
- Compatibility error handling due to changes in the client environment (free of charge within warranty period)
Service quality agreement (SLA)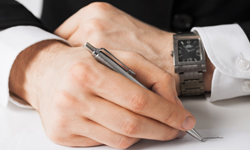 - Standard SLA based on pricing policy
- Service level changeable according to client's RFP
Maintenance FAQ